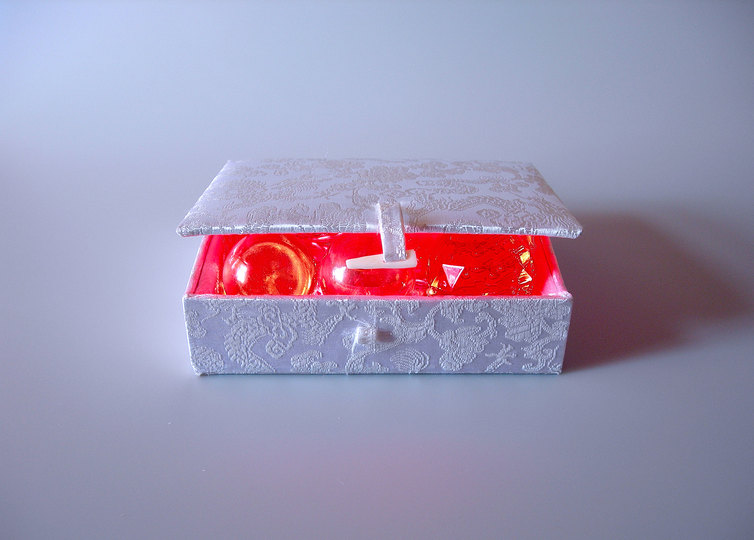 Treasure box computer: 
On the other end of the scale, the first personal quantum computers might be an exclusive gift. The treasure box computer in Chinese silk opens a glimpse to glowing crystals, conveying the idea of quantum data processing at the speed of light.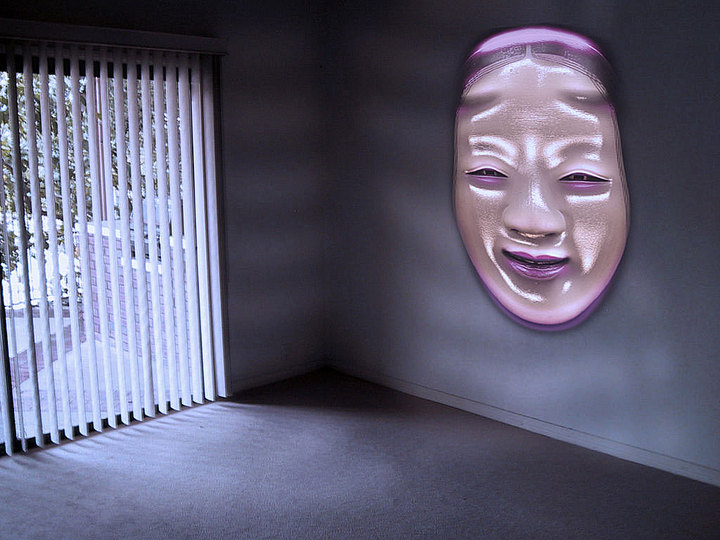 Noh house spirits: 
Intelligent houses, atmosphere, temperature, and mood-regulating, could have a house spirit– a floating mask on the display walls – all-seeing, protecting from intruders, eagerly waiting for instructions even when travelling.