Summer by Arcimboldo
Founder: Art Courier
Dioptre Oktyabrina Октябрины 遊俠 you xia
Call him creative, whimsical, or deranged. Milanese painter Giuseppe Arcimboldo was a stained-glass designer, fresco painter and, above all, outstanding court art director for Emperors Ferdinand I, Maximilian II and Rudolf II in 16th century Vienna and Prague. Arcimboldo´s portraits of human heads made up of vegetables, plants, fruits, sea creatures and tree roots, were greatly admired by his contemporaries and remain a source of fascination today.
Seated Figure of Summer by Arcimboldo. 1573. Collection: Ex-Edward James Foundation, Sussex, UK.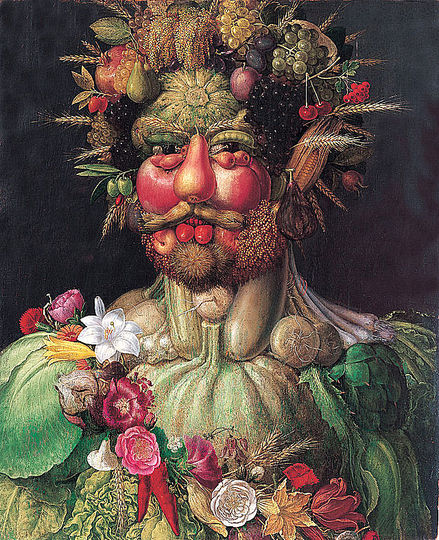 Vertumnus is a painting by Giuseppe Arcimboldo produced in Milan circa 1590-1591. The painting is Arcimboldo's most famous work and is a portrait of the Holy Roman Emperor Rudolf II re-imagined as Vertumnus, the Roman god of metamorphoses in nature and life. Collection of Skoklostersslott, Sweden.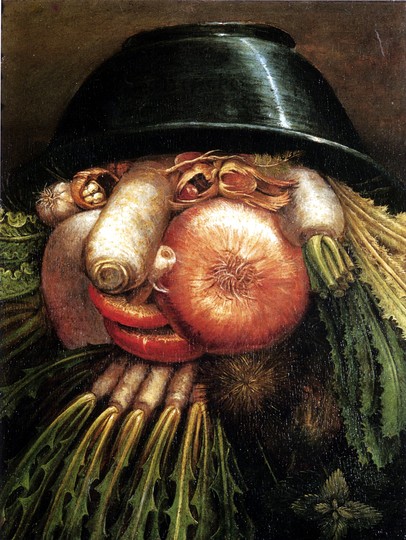 Vegetables in a Bowl or the Gardener by Giuseppe arcimboldo, painted circa 1590. Museo Civico "Ala Ponzone" di Cremona, Brescia